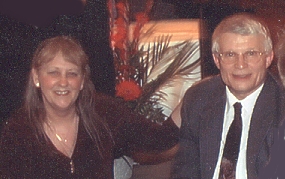 Ed and Carole began raising Abys 12 years ago. C Abyss specializes in the beautiful blue Abyssinian. C Abyss achieved a CFA national color win with CAbyss Rush in Blue in the 1999-2000 show season, as well as a Great Lakes Regional win in both Championship and Kitten. Quite an accomplishment for a blue!
This past show season, Ed and Carole achieved a Regional win on C Abyss Rush'n Czar, a beautiful ruddy son of C Abyss Rush in Blue.
Ed is a licensed CFA master clerk, Carole stays busy doing entry clerking for some of the Region 4 clubs.